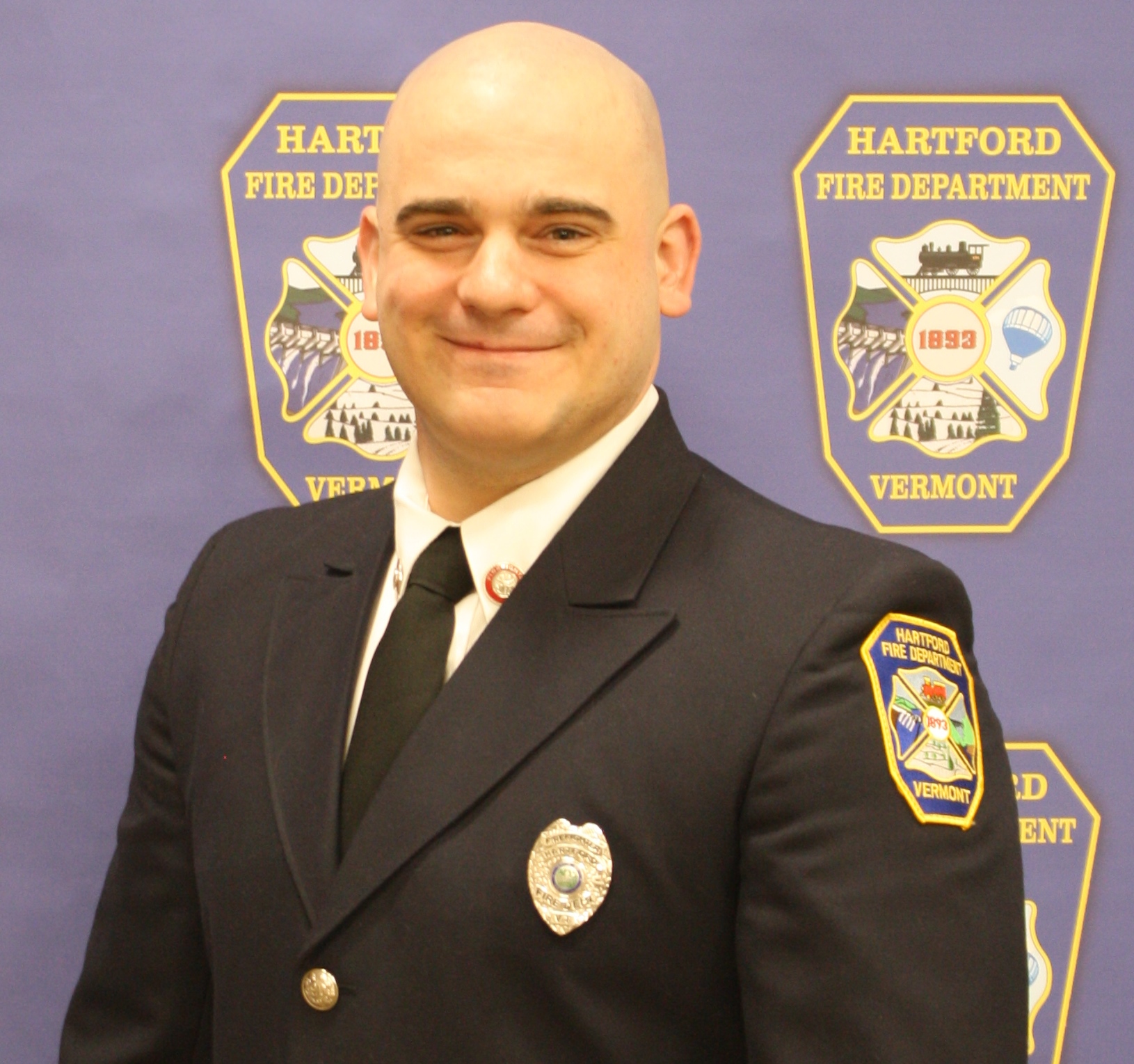 Heroes
Home Advantage Partners of VT
is proud to present
Wesley Black with the 2nd annual 2019 Hero of the Year Award.
Each year the
Heroes Home Advantage Partners of VT
recognizes a local Hero in one of the categories that they serve: Military, Law Enforcement, Firefighters/First Responders, Health Care and Teachers. Candidates are chosen by their outstanding commitment to their community and profession(s) along with their pledge to put service above self.
Wesley was chosen by our team from a list of Heroes submitted by their peers as he stood out as the obvious choice for the annual award. Congratulations Wesley, and THANK YOU FOR YOUR SERVICE!
Wesley's award will be presented on January 17th at the Town of Hartford VT's Fire Department annual awards ceremony at White River Junction VA Medical Center which begins at 6 PM.
About Wesley:
"Wesley was born and raised in Massachusetts. He graduated from Malden Catholic High School in Malden Massachusetts in June of 2003. Wesley attended Norwich University in the fall of 2003 which is when he enlisted into the 3/172nd Mountain Battalion out of Jericho VT in the Vermont Army National Guard. Wesley completed basic and infantry training at Fort Benning in GA between his freshman and sophomore year. In January of 2005 Wesley was deployed in support of Operation Iraqi Freedom (OIF) to Ramadi Iraq. During his deployment to Iraq, Wesley served as a rifleman and a turret gunner on a Humvee. The 3/172 returned home in June of 2006 and was recognized with a Naval Unit Citation by the Marine Corps. For the next few years Wesley worked at the Army Mountain Warfare School in Jericho as a supply specialist and doing field operation support. In 2007 Wesley attended and graduated the basic and advanced military mountaineer qualifications, he graduated sniper school and completed his basic noncommissioned officer course in that year as well. In December of 2009 Wesley and the 3/172nd deployed in support of Operation Enduring Freedom (OEF) to Paktia Province Afghanistan. Wesley served as an Infantry team and squad leader and also as a sniper team leader during his Afghanistan deployment. Wesley returned home in January of 2011. Wesley again continued to serve with the Vermont National Guard and he was selected to be a part of two training teams that trained foreign militaries in combat operations in austere environments. Wesley first trained with the Canadian Artic Response Group and received extreme cold weather Arctic training from local Inuit guides in Baffin Bay Canada in March. In May of 2012, Wesley was part of a team that participated in a NATO training exercise trained NATO allies in the country of Macedonia. Wesley trained members of 15 different partner countries in combat, Sniper and counterinsurgency operations. Wesley was medically retired in May of 2015. While serving with the Vermont National Guard, Wesley received multiple awards including: The Meritorious Service Medal, the Bronze Star with Valor, the Purple Heart and the Army Commendation with Valor.
Wesley attended and graduated from Community College of Vermont in 2014 with an A.A. in Liberal Arts. During this time Wesley started his career in the fire service. He started his career serving as a volunteer firefighter with the Springfield Fire Department (Local 2750) in 2014. After serving as a call firefighter for two years, Wesley was hired in January 2016 with a full-time position as a Firefighter / AEMT for the Hartford Fire Department (Local 2905) in Hartford, Vermont. He is currently a full-time firefighter in Hartford. In February of 2017, Wesley was diagnosed with stage 4 colon cancer with metastasis to his liver as a direct result of exposure to open air burn pits in both Iraq and Afghanistan. Due to this terminal diagnosis, Wesley has become an advocate for veterans and has been instrumental in bringing awareness to the long-term effects on our veterans as a result of exposure to the burn pits that are being used by the United States Armed Forces. Wesley testified on behalf of Vermont Senate Bill S. 111 which raises awareness about burn pits, the bill was passed in June 2019. Wesley currently does chemo treatments every two weeks and he continues to work full duty during his off weeks of treatment. When he isn't going to work as a firefighter or giving his testimony against burn pits, Wesley enjoys playing golf, big game hunting and spending time with his wife Laura and his son Ronan."