From the Vermont Realtors website:
Vermont law requires all aboveground fuel oil tanks to be inspected at least once every three years.
This is a requirement for residential and commercial tanks that store heating oil, kerosene and diesel fuel.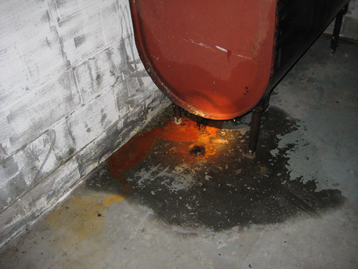 More details on Vermont's fuel tank regulations can be found here.

Here is how to qualify for a $250 Vermont Fuel Tank Rebate:

1. Confirm that the tank installer/inspector is eligible to do the work. Not sure? Go to vermontfuel.com/list

2. Purchase and install.

3. Complete and sign rebate form

4. Submit the rebate form, along with a copy of the invoice and a new tank inspection checklist provided by the tank installer.

There is also financial assistance available to low income Vermont tank owners through the Petroleum Cleanup Fund.

More info on this program here.